Statewide Needs Assessment
Periodically, Florida Extension (UF and FAMU) conducts a comprehensive statewide needs assessment using several methods that target both traditional and non-traditional audiences, including listening sessions, focus groups, and surveys. In 2020, a statewide survey of 1500 Florida residents was conducted.
Click on any graphic to download in PDF format.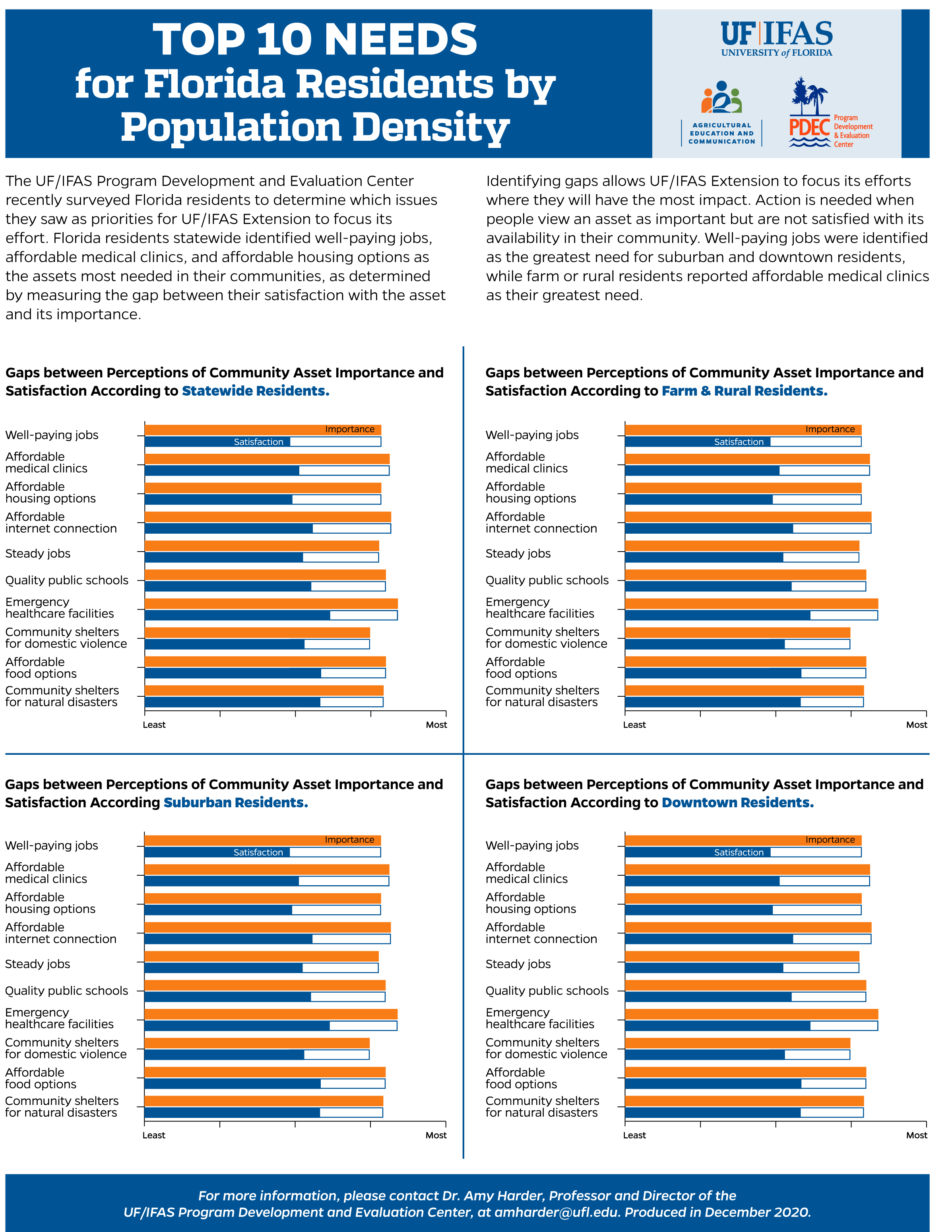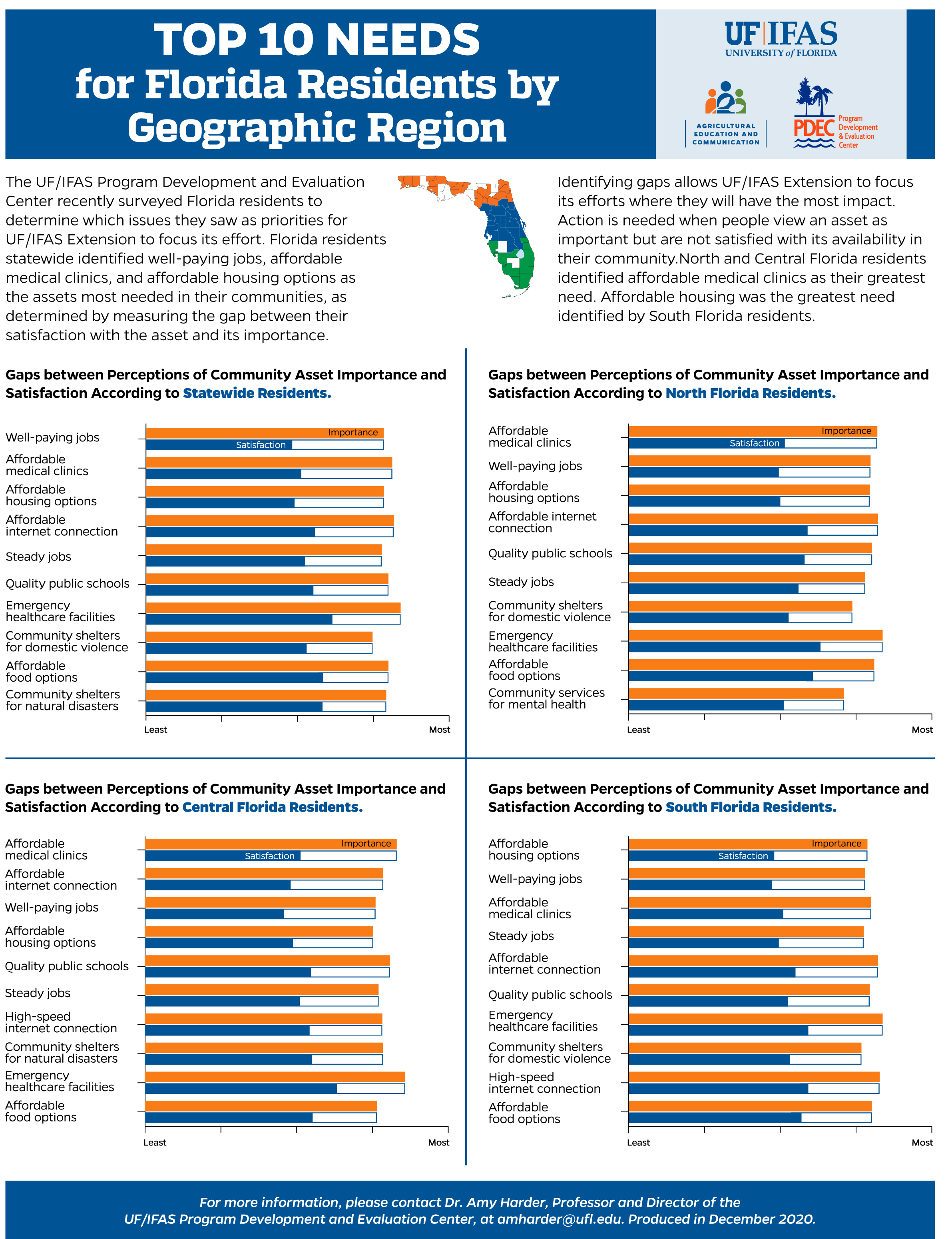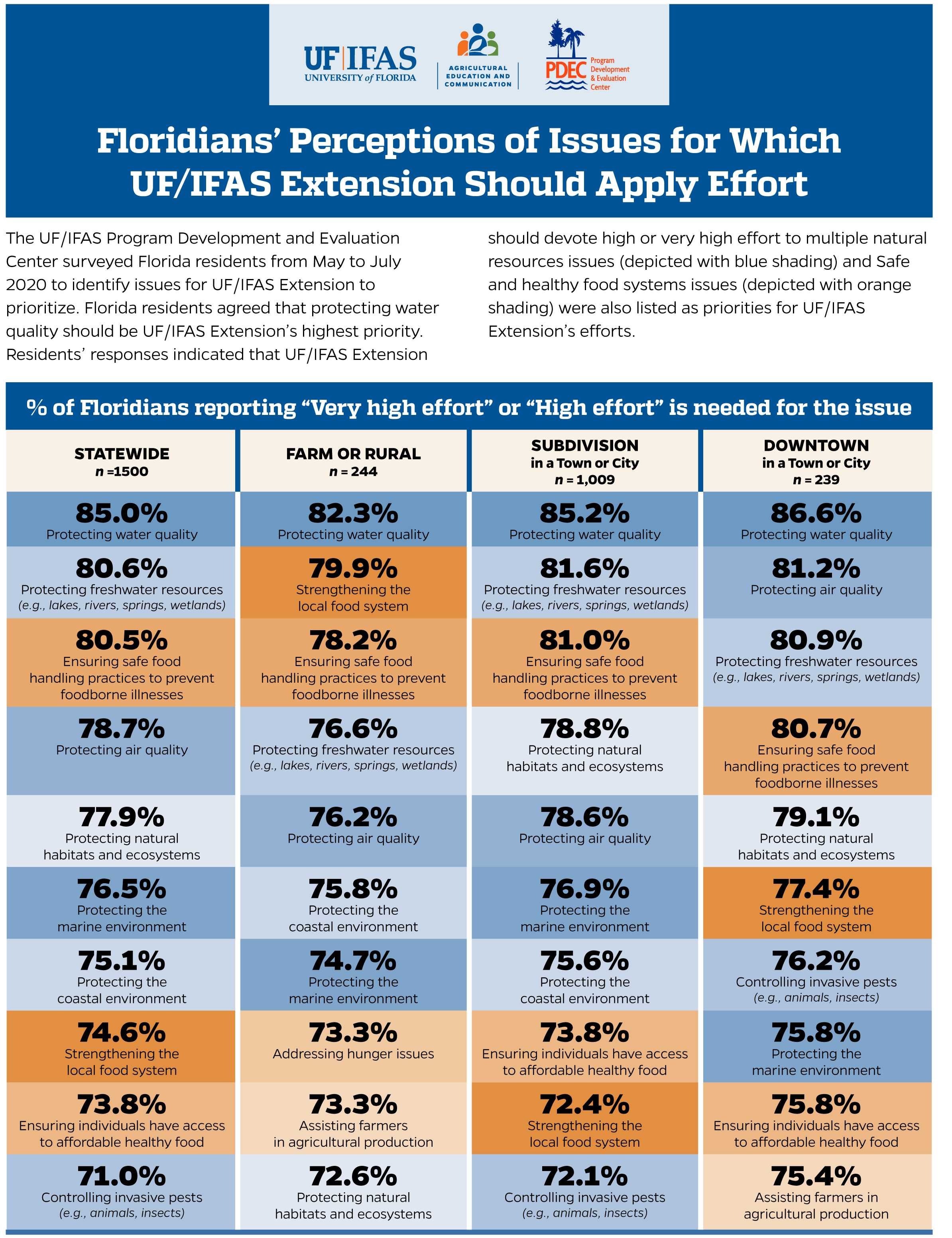 2017 Census of Ag - Demographics of Black Producers in Florida, by County