Faculty Development Programs
Cultivating Community Change: Social Marketing to Encourage Environmental Behaviors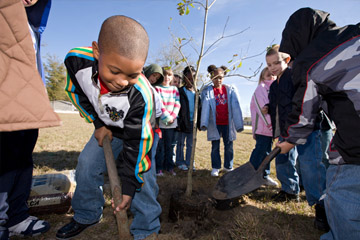 Overview: If you work to help people protect the environment and want to help your audience see how actions such as conservation are fun and desirable, social marketing may be for you!

Social marketing is a proven behavior-change strategy that applies traditional marketing principles to behavior change to benefit a community and its residents. This approach can be applied to natural resources protection, energy use reduction, water conservation, and other environmental behaviors. This online certificate program was designed to provide an overview of this strategy as applied to Extension and outreach programming.

This course is especially relevant to extension and will also benefit outreach professionals. You will learn why people need more than information to change their behaviors, how this innovative approach "fits" with your existing extension programs, and how to use a number of tools to "market" environmental behaviors. You'll have the opportunity to reflect on your work as you progress through eight modules.
Date: Sign up at any time for this self-paced program, and plan to spend 8-12 hours learning when it is convenient for you.
Registration Information:

Click here to register

Investment for participants outside the University of Florida community is $225.
Program Planning and Evaluation Professional Certificate
Overview: Are you an extension or outreach professional? Do you want to increase your proficiency in program development and evaluation but don't have the time to attend a class or workshop? If you answered yes to either of these questions then the UF/IFAS Program Planning and Evaluation E-learning Certificate Program is for you.

Developed by a team of experts with over 100 years of combined experiences, this certificate program provides participants with a great opportunity to build their program development and evaluation skills in a way that fits into their busy schedule. The program includes 12 modules that can be completed at your convenience. They cover a range of concepts that are important for developing successful extension and outreach programs.
Dates: Open
Registration Information:

Full Description Click here to register

Certificate costs $250 per participant. Inquire with an extension director or department chair for cost share opportunities.
Extension Faculty Development Academy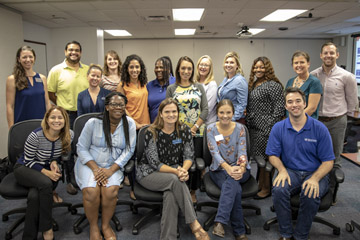 Overview: UF/IFAS Extension requires new Extension faculty to attend two sessions of the Extension Faculty Development Academy during their first year of hire. These trainings relate to teaching and learning, program development, and program evaluation. New Extension faculty must attend Session A before they can attend Session B. The Academy supplements CED/DED training and information provided by your mentor. New 4-H faculty will have additional development opportunities provided by the State 4-H staff; please check with your RSA for more information.
Dates: Spring & Fall every year
Registration Information: Contact Matt Benge (mattbenge@ufl.edu)

Click here for more information & dates
Leadership Short Course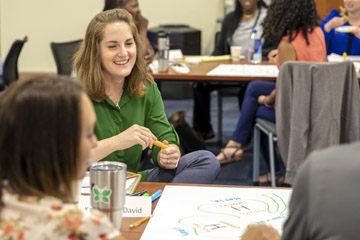 Overview: Leadership and professional development skills are essential in any organization, big or small, and those with an outstanding grasp of technical, human, and conceptual skills have an advantage in today's business world. Attention towards the many diverse challenges that organizations are presented with today and into the foreseeable future has signaled the increasing need for organizational training and leadership development programs. It is important that leaders' technical knowledge is consistently coupled with the development of key business competencies such as leadership skills, mentoring, conflict resolution, emotional intelligence, communication.

The Leadership Short Course is a 10-week online course for CEDs that was designed to enable participants to achieve the following objectives:
Learn best practices for developing leadership skills to become high performing in current and future position(s).
Increase teamwork and collaborative experiences with employees.
Establish a foundation for the competencies associated with effective leadership.
Understand different learning styles.
Learn how to increase their employees' job satisfaction.
The instructors use the same delivery format as for a traditional for-credit course through the University of Florida online-learning platform (Canvas). The course consists of six sessions, with the first five sessions delivered biweekly over 10 weeks. During each 2-week session, participants work at their own pace. Each session consists of videos, readings, and assignments that are due by the end of the session. Prior to the final session, participants completed a 360-degree evaluation that is author-developed. The final session is delivered in person, and participants receive the results of a 360-degree evaluation and create individual development plans to continue their leadership journeys.
Dates: Spring & Fall every year
Registration Information: Contact Matt Benge (mattbenge@ufl.edu)
UF/IFAS Extension Mentor Training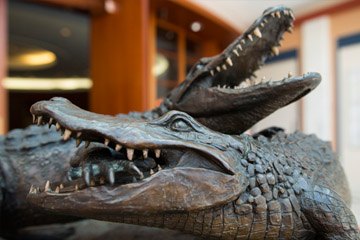 Overview: The UF/IFAS Extension Mentor Development program is designed to provide experienced agents with an introduction to the topics they should cover when guiding the transition of new Extension faculty into the organization. Resources within the program are always available for mentors to access on demand.

The UF/IFAS Extension Mentor Training is an asynchronous online course for experienced faculty who have been asked to mentor a new agent or specialist. Topics include: mentoring roles and responsibilities, mentoring interaction, establishing a healthy work/life balance, program development, methods of teaching and learning, and helping new faculty integrate into the organizational culture.
Dates: On demand
Registration Information: County faculty should have approval from a DED prior to registering. Contact Matt Benge (mattbenge@ufl.edu) with UFID to enroll.